A great recipe for Christmas morning @ CCG Pediatric BLog
OVERNIGHT FRENCH TOAST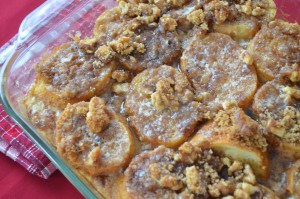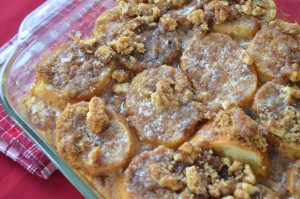 photo from Bing images
1 loaf of french bread cut into 2-3 in. fat pieces.
1 stick of butter melt in a 9×13 pan. Sprinkle half of the brown sugar/cinnamon mixture in the bottom of the 9×13 pan
Lay bread pieces flat into the 9×13 pan.
Mix 1 1/2 cup of brown sugar, 1 tsp of cinnamon
Mix 8-10 eggs and 1 1/2 cup of milk with a dash of salt and 2 tsp of vanilla.
Pour gently over the bread and then sprinkle the rest of the brown sugar/cinn. mixture.
Cover with foil and place in frig overnight.
Preheat oven at 350 degrees
Bake 40 minutes until brown.
You can sprinkle with powdered sugar and syrup is optional.