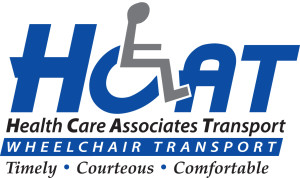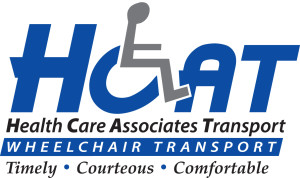 HCAT stands for Health Care Associates Transport. HCAT is fully equipped for wheel chair transport and can be used for trips to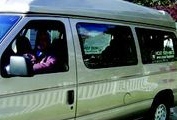 the doctor, dentist, therapy, shopping or even family outings and special events. We started HCAT because our clients were tired of waiting for the specialty transportation, and frankly, we were too. The hours are flexible and the cost is reasonable. Your companion rides free.
3 Reasons You'll Want To Use HCAT Every Time:
1. On Time Pickup and Drop Off
If you have ever had a 15 minute commute take you over 2 hours because the transportation service is picking up and dropping off so many other people, you will know why promptness is so important. Say goodbye to spending your whole day traveling to and from a doctor's appointment. Judy, a long time HCAT consumer says: "You can almost set your watch by "em".
2. Safe Travel with Courteous, Professional Drivers
The courteous drivers for HCAT are not only trained, licensed in safe driving skills and CPR, they also take great care when helping you in and out of the HCAT van. For most cases, the driver will wait for you during the duration of your doctor's appointment.
3. Soft, Comfortable Ride
Our HCAT van is designed for your comfort. Instead of riding in the back of a standard ambulance or mass transit vehicle which can be lonely, noisy or chilly – HCAT offers a clean, climate controlled environment where you can see and talk to your driver. Take advantage of our introductory fee of $90.00 to travel within a radius of 10 miles from downtown Grand Rapids.*
*The introductory offer cannot be combined with any other offers or discounts.
Need More Reasons to Hire HCAT For Your Wheelchair Transportation Needs?
Special rates for weekly services
Weekend, holiday, social events, and other non-medical occasions
Across town or across the state, we can do it
Your companion, family member or caregiver rides with you FREE
Drivers are CPR certified
Click Here To Contact Us About HCAT Transportation For You or Your Loved One