Let's Go To School – School Nursing Care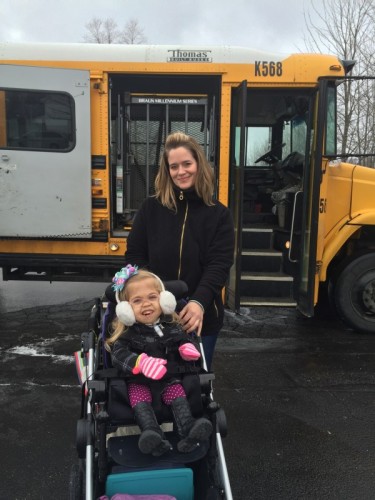 We believe that all children are a gift, but we understand that having a medically fragile child can prove difficult, and at times, overwhelming. Community Care Givers focuses on walking that journey with you while providing services that can help you breathe a bit easier when your child is in school. While children with medical needs used to require specialized schooling at home or in a hospital, modern medical technology allows us to offer technically skilled services to children on the bus and during school hours.
Our professional school nurses are trained in pediatric nursing and can meet your child's needs throughout the school day. School attendance enriches your child's life and learning, so if your child needs bus support or would like assistance throughout their day, rest assured that he/she is in good hands.

Bus Nurses
Pediatric trained
Follow a care plan designed for each student
Monitor the student and equipment
Ready to act in emergency situations
Complete checklist of supplies needed by the student
Daily transportation assistance curb to curb to and from school
School Nurses
Pediatric trained
Follow a care plan, developed by parents/IEP/Physician
Stay with student to meet all their needs
Provide high tech nursing care throughout the school day
One on one support for field trips
Trained to carry our emergency care
School District Nursing Supervision
Our agency provides RN supervisor who is qualified to:
Provide staff training in Diabetes, Seizure, Asthma and Allergies
Develop MERT plans, coordinate CPR classes for staff
Coordinate dental and flu clinics
Develop Plans of Care for Students with Diabetes, Seizures, Asthma and Allergies
Provide hands on nursing care for students and staff as needed
The Owner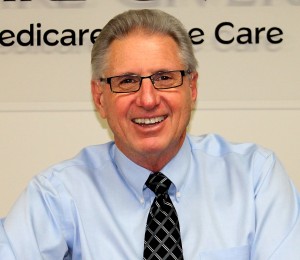 Our company, Community Care Givers, is a family owned company.  Our owner, Larry Treece, has owned the company since 1996. Larry has a big heart for children and has been an advocate in Lansing, MI for the rights of medically fragile children. Several years ago, when Lansing threatened to cut off funding for the Children's Waiver Program, he rented a bus and encouraged parents of medically fragile children to come with him to Lansing. He thought it would be a great idea for the lawmakers to meet the children and their families who would suffer if funding were cut off. With Larry's heart and help they were able to make a difference.
Nurses
The last part of our family will be the most important to you, our nurses. We hand pick great nurses for you. We look for strong, caring, experienced, pediatric nurses. All of our nurses are required to undergo a…
• Screening test
• Verification of licensure
• Reference checks
• Finger printing
• Federal background test
Our nurses are also required to pass additional pediatric skills training and evaluation. All of your nurses will  have an orientation at your home so that you can get to know them and they can get to know you and your child. We do not send a nurse to your home without an orientation. We feel there is nothing more important than the health of your child. We work hard to find the best match for your child. They are not only highly skilled and have the assessment skills to help keep your child from being hospitalized, but our nurses have big hearts and will love  your child and your family.
On Call
When you call Community Care Givers you will always be able to speak with someone from our office . Our staff answer the phone 24 hours a day.
Resources:
Questions You May Have About Pediatric Care
Geographical areas we cover:
Kent and Ottawa County
Some areas of Muskegon, Ionia, Montcalm, Allegan and Barry
We have a monthly Newsletter for Mom's and Dad's. As a parent if you have something pertinent that you feel would help other parents please email us and we will try to post it. Or if you have questions regarding the topics you can email us at:
kwright@hcaccg.com
*butterfly image at the top courtesy of kimmarksart.com