Tips for bringing home a Medically Fragile child @ CCG Pediatric Blog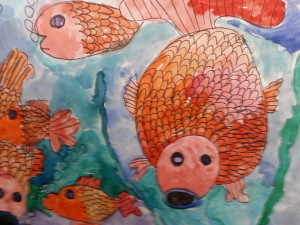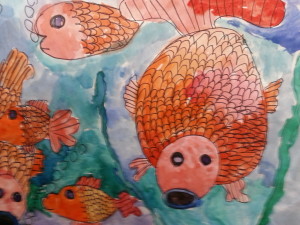 What you need to know before  bringing  nursing care into your home.
To accommodate your child's needs, you may want to consider rearranging some of your home furnishing. For example if you are requesting night nursing, you will want to have your child in an area that won't keep the rest of the family awake. The nurses are quiet but they stay awake all night to meet the medical needs of your child.
You can keep your child's room cheery and kid friendly, and still have the necessary medical supplies within easy reach. It does not have to look like an ICU. We recommend stowing the medical supplies in white, clear or colorful bins and drawers that you can often see in a kid's room  Or you can use wicker or soft sided baskets? A lot of parent have a supply closet for the bulk of supplies and keep a smaller amount in the child's room.
We recommend along with Helen De Vos Children's Hospital, that two caregivers are trained to provide care for your child in the event of an unplanned need. We ask you to remember that you, the parents are the primary caregivers. Although we always make every effort to be at your home when expected, weather emergencies, illness or unseen situations can sometimes affect the coverage you have requested.
We ask you to remember that you are in charge of your home. Our caregivers are trained to be mindful that they are guests in your home and that your preferences should be respected at all times.
Lots of parents provide our caregivers with a list of "need to know". This can be very helpful to  our staff.  Don't be shy about communicating your wishes to our nurses. Here are some examples: Where should the nurse park?, Where can they keep their lunch? What restroom should they use? Where are supplies located? A dry erase board is a great way to help with communication and organization. We also provide in your child's chart a communication notebook. This is for you and the nurses to communicate to each other.
Many parents want one or two caregivers only. This is understandable because is can be difficult to gain trust, also for children it is easier for them to adjust to a small amount of new people. BUT it is not realistic, if you only have one person, they can get ill or want to go on vacation. We advise a small team, so that if someone is ill we have options of people that know your child.
We try very hard to match your caregivers to the needs of your child and your family. Example if your child it trach and vented we  try to match your child with trach and vent experienced nurses. We make it a priority to match your child with caregivers who are not only trained to provide the appropriate care for you child's needs but who are most likely to fit with your family on a personal level as well.
To help you remember all the topics you want to discuss you your child's doctor at the next visit, try and keep a running list of questions, your nurses can also help you with this
We at Community Care Givers are a family and we want you to feel like you and your child are a part of our family. We want you to feel at HOME.
Idea sourced from: Kevin Zepp at Liberty Health Care Services, and https://www.bayada.com/pediatrics/home-care-tips.asp