Drive-In Movies & More CCG Pediatrics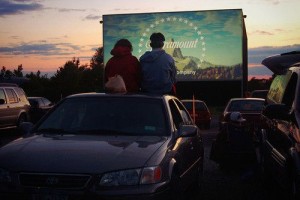 For some of us we can remember the drive in movies, but for our kids, they have no idea what this is. As a fun treat there are several Drive- In Movies  left to enjoy. The first is the Getty, which is owned by Celebration Cinema's. It is located in Muskegon, Mi. Getty Drive-In, the address: 920 Summit Ave., Muskegon Mi 49444. Ph# 231-798-2608. It is approximately one hour from Grand Rapids.  They are opening the first weekend in May 2015. They have four screens,  it gives you some choices of what you would like to see. If you go on Celebrations' web site celebrationcinema.com, choose the Getty and see what is playing. We had fun getting  our kids in there PJ's, grabbing fun snacks, sleeping bags and packing up for the Drive-In. Great memories!
A couple tips to keep in mind:
  You will need cash as they don't take credit or debit.
 Dress warm no matter when you go it is usually 10 degrees colder at the lake and there is often a  breeze. Sleeping bags, pillows and lots of blankets are great, chairs, and coolers are allowed.
They have a great snack bar but you can bring your own snacks and drinks too.
Be prepared as when you buy your tickets you get two movies, it is a great deal but in the middle of summer sunset is around 10:00 so that is when the first movies starts, the second movie will follow it will be a very fun, LATE night if you stay for both shows.
Take bug spray. Usually the mosquito's aren't' so bad but just in case.
Get there about an hour early for a good place, they have a small play ground the kids can play on before the show.
Make sure your car battery is charged well, to hear the movie best, you use your radio  and listen from your car.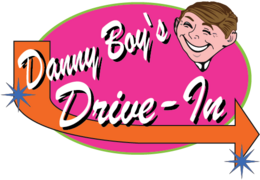 Another Drive-In theater is Danny Boy. It is located 3613 S State St Rd, Ionia Mi 48846, this is also about an hour from Grand Rapids. They are opening May 1st. They also have a website if you type in Danny Boy's Drive-in or you can click on the pink and orange sign to go to their site . They have one screen. Make sure you get there early so you can park near the front for good viewing. Also this theater is in a field and you will need the bug spray.  They have a nice area to get all kinds of snacks and it is very kid friendly. Many of the same tips apply to Danny Boy as I mentioned above.
Another great option  if you don't want to drive so far is  MOVIES IN THE PARK. Ah-Nab-Awen Park along the Grand River, down town Grand Rapids 616.719.4610  |  info@downtowngr.org  and East Grand Rapids also has a similar program along Reeds Lake Ph # 616-940-4800 ext. 300 . Check their websites on line and see what dates and films are playing. No cars are involved, you bring your chairs and blankets and your snacks. These programs are free.