Icing Smiles at CCG Pediatric Blog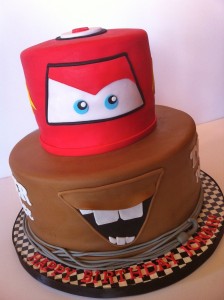 I am sharing this website with you. They have an incredible mission, to bring smiles to families who have medically fragile children. There are some cases where the medically fragile child cannot eat. They love to encourage  siblings of a medically fragile child, they will make a special cake for the sibling. Check our their website and keep this in mind when your children's birthdays come along.
 Our Beginning
Icing Smiles brings together my long-held passion for service to families affected by childhood illness with my newly discovered ability to turn cake batter and icing into smiles and joy.
My work on behalf of critically ill children and their families began as a college student at Penn State.  For fun, I signed up for Penn State's dance marathon benefiting the Children's Cancer Center at Hershey Medical Center.  Little did I know that the children who came to encourage us would capture my heart with their courage and positive attitude.  After college, I continued to serve these same children with my husband, as a volunteer wish grantor for the Make-A-Wish Foundation.
Too soon, my career took over much of my time and energy.  I rose to the level of International Tax Director for Marriott International.  While I thrived on the professional challenges my work provided, I knew that my true calling was elsewhere.  In 2001, six weeks before her due date, my daughter was born.  She was admitted to the Neonatal Intensive Care Unit and remained there after I was discharged.  Leaving her behind had a profound impact on my life and strengthened the sense of restlessness I had begun to feel.
Three years later, my son also was born prematurely. He continued to have significant health concerns throughout his first three years of life. I experienced the enormous challenge of maintaining a "normal" life for my healthy daughter while caring for my sick son. For us, "normal" was deciding which ball was the least devastating to drop.  My position at Marriott was soon sacrificed, as we decided that it was necessary for me to be home to focus on my son's care.
With less income, I began to consider ways to create "homemade" memories. I decided to start with a three-dimensional cake for my son's birthday. The cake was really ugly. But I was proud, and a fire was lit.  I started baking for friends and was determined to create cakes that transported kids to a sugary world of fantasy and imagination.  Through the magic of a unique cake, small birthday celebrations were easily turned into memorable, wondrous events.
The concept for Icing Smiles was born (not prematurely this time) from a strong desire to use this new passion for service. God cleared the path and then insisted that I follow.  It soon became evident that the calling I was searching for was to create these types of memories for children whose world is rocked by illness.  For this reason, I like to say, "We are not a faith-based organization. But without my faith, we would not be an organization."
I hope you choose to join me on this path and feel the magic of creating an Icing Smile.
Tracy Quisenberry