DO YOU NEED A RIDE ?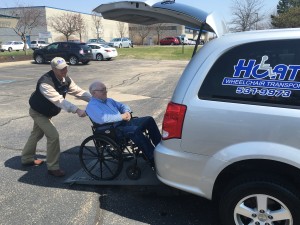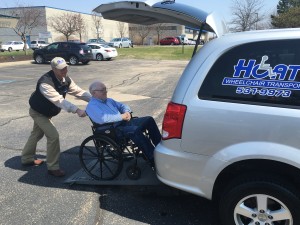 HCAT is our transport company
Three reasons why you'll want to use us every time.
On time pick up and drop off.Say goodbye to spending your whole day traveling to and from a doctor's apt. Promptness is important to us.
Safe travel with a courteous professional driver. Our courteous drivers are not only trained and licensed in safe driving skills, they also take great care when helping you in and out of the HCAT van. For most cases, the driver will wait for you while you have your appointment.
Soft, comfortable ride. Our HCAT van's are designed for your comfort. Instead of riding in the back of a standard ambulance or mass transit vehicle which can be lonely, noisy or chilly- HCAT offers a clean, climate controlled environment where you can see and talk to your driver.
We are in your area, where ever you are and where ever you want to go.
Special rates for weekly services, Remember your caregiver, companion can ride for free, drivers are CPR certified, and across town or across state we can do it.
Give us a call 616-531-9973