Good bye Summer, Hello Fall @ CCG Pediatrics
With a sigh, I say hello to Fall. It was a beautiful summer in Michigan, if you love warm sunny days, that is what we had. So it is sad to say good bye. But a new season starts, a new chapter. Beautiful trees changing colors, the crunch of those leaves under our feet, hot cider, pumpkin pie, and hay rides.
There is a lot to do in the Grand Rapids area, such as Art Prize which  runs Sept. 21-Oct. 9. Harvest Trails have some great farms that are open and have great activities for families. Have a bonfire in your back yard, or do some star gazing  at the Observatory in Lowell, or at Calvin College.
Enjoy the fall, make some memories with your family.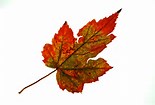 Images from Bing