Change is in the air @ CCG Pediatric Blog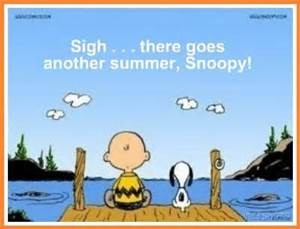 It is sad to say goodbye to SUMMER. But, if you haven't noticed, our long nights are disappearing. The trees are starting to turn their brilliant colors and I am craving apples and pumpkin. It was a great summer, with warm weather, swimming, late sunsets, sand between the toes and everywhere else 🙂 and a time for relaxation. Life is full of change we need to embrace the fall and all that it brings. School is starting, and with it comes routine.
Here are a few tips to get into a "fall/school" routine: from National Association of Professional Organizers:
1. Go through the kids' clothes to find out what still fits.  Make a list of what they'll need as far as shoes, clothes, jackets, etc. and go shopping for those items.
2. Decide where homework will be done.  For younger children the kitchen or dining room table might work if they need help from parents.  For older children a desk in their room is better for concentration.
3. Keep extra school supplies in a closet, credenza or in the child's own desk or bedroom closet – whatever is closest to where they will do homework.
4. Use a personal labeler to label all coats, backpacks, pencil cases and binders that the kids will be taking to school each day.
5. During the first week of school find out what's the best time for each child to do homework.  Some want to get it done right away but others may need some downtime or outside time after school and work better after dinner.  It all depends on the child's personality and the family's night time schedule.
6. Establish a morning routine for yourself and the kids. For non-readers you can make a pictogram of what they need to do in the morning:  get dressed, make bed, eat breakfast, brush teeth.  Older kids can also make their beds and straighten their bedroom.
7. Lay out clothes the night before or use a weekday clothes organizer which hangs from the closet pole and has large pockets for 5 days. You can put an entire outfit in these.
8. Hang a family calendar in your kitchen so everyone knows where they need to be each day.  Also mark half days and days off so you know when you need to be home for the kids or have a babysitter.
Have an awesome FALL.